Cosmetic Dentistry in Alpharetta, Atlanta, Lilburn and Marietta, GA
Let us improve your life with cosmetic dentistry from Polish Dental Center!
Improving your dental health and smile can make a positive impact on your self-esteem and overall well-being. Having a healthy beautiful smile can even motivate you to maintain good dental hygiene! Reaching optimal oral health means having a healthy body, a healthy mouth, and a beautiful, confident smile.
Feel great about your smile!
Our Doctors provides comprehensive same-day cosmetic dentistry to repair teeth that are chipped, cracked, crooked, discolored, and misshapen, and to restore your smile to a more youthful appearance.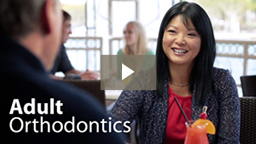 Whether you're getting ready for a job interview, your wedding, or just want a great smile to enjoy every day, our doctors can help!
During your consultation at either our Alpharetta, Atlanta, Lilburn and Marietta, GA dental offices, we will take photos and X-rays to give you an idea of what your teeth look like now. Then, we will go over your suggested treatment, and discuss what outcomes are possible. Your treatment plan will be created based on your existing oral health, your goals, and your budget.
Schedule an Appointment Today!
Experience the Polish Dental Center art and science of cosmetic dentistry. Are you ready to schedule your initial consulation with your Polish Dental Center cosmetic dentist to realize a healthy beautiful smile? Contact one of our dental offices to schedule your dentist appointment today!