Dental Crowns in Lilburn, GA and Alpharetta, GA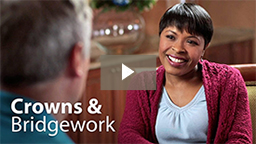 Candidates for dental crowns include those who have major tooth damage but still have enough remaining tooth structure to support the crown. Crowns are a ceramic cap that protects existing teeth, restores the function and strength of compromised teeth, and provides cosmetic benefits as well.
The process to get a crown is relatively short. Your first visit includes preparing the tooth, taking an impression, and placing a temporary crown.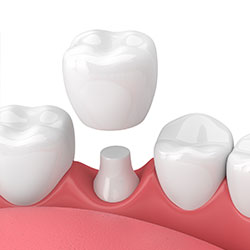 During the second office visit, we will set the permanent crown. Over the past decade, Drs. Jamison and Davis have perfected the crown process to be fast, efficient, and comfortable for our patients. It's a great way to restore your smile, your health, and your overall function.
Your consultation at our Lilburn dental office will include a discussion of the benefits and risks of crowns, pricing, and any other treatment alternatives.
Schedule an Appointment Today
Contact one of our offices today by calling 470.447.0660 or book an appointment online to receive the proper treatment for crowns.